Customer Communication Tools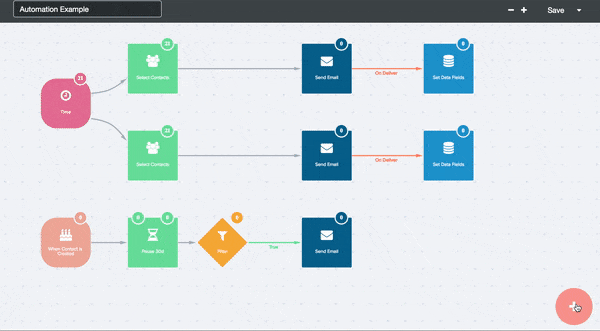 Advanced automation tools, based on customer activity.
Marketing automations allow for a true 'set-it-and-forget-it' experience. Determine actions that will trigger messages or data fields directly from your account. Our system will take it from there, allowing you to cross marketing off your checklist and focus on growing your business.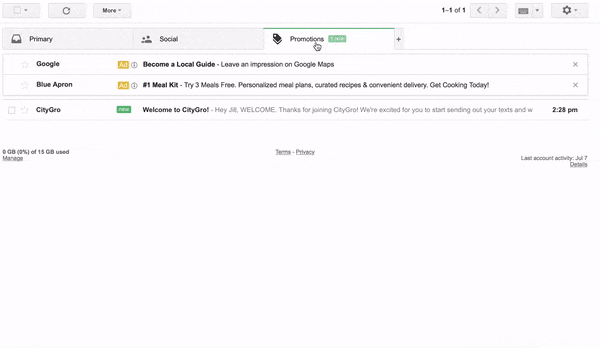 Industry-leading text marketing features — for FREE
250 texts per month, for free. Combine that with a free SMS Keyword, and you've got a text marketing program. We also have features like SmartText, which allows you to personalize your text messages with info like customer name or number of loyalty points.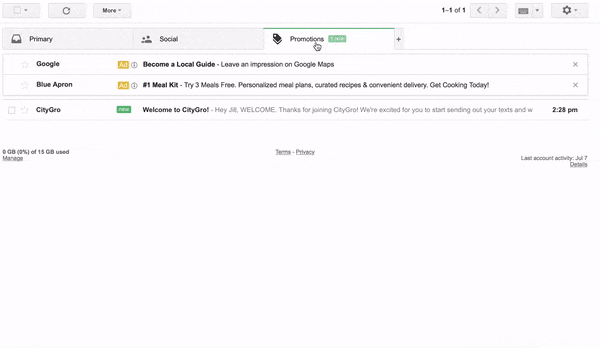 All the personalized automation of our SMS, straight to your customer's inboxes
Email marketing is long from dead — in fact, with automated messages that are linked into a loyalty program, it's never looked better. Automate emails and offers for your customers based on visits. You can also schedule regular updates to tie into your digital waiver program to ensure customers keep their consent up-to-date.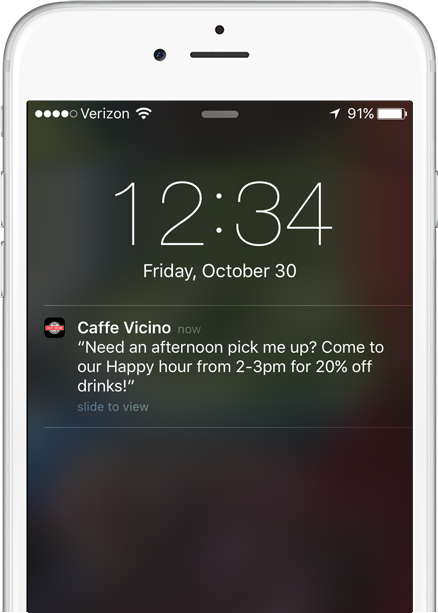 Unlimited push notifications allows you to send exclusive messages directly to your customers' phones – they'll never miss out on an event, special, or sale again.
Target customers based on their location or proximity to your business using our geo-fencing feature.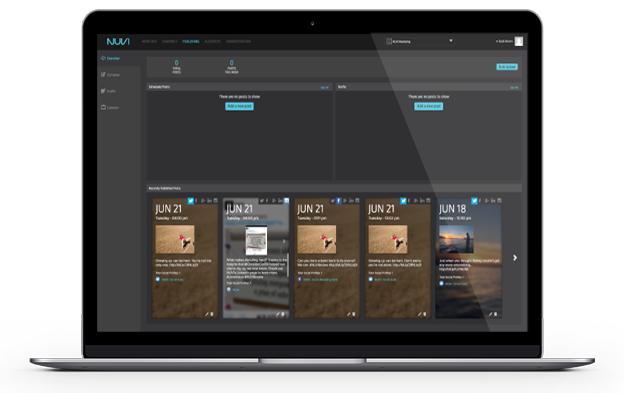 Spend your day focused on content, not publishing
Delivering the right message to the right people at the right time is challenging enough. You shouldn't have to jump from profile to profile posting your content wondering if you've covered all your bases.
Our publishing platform allows you to schedule and post your images, videos and bit.ly links to multiple Facebook Twitter, LinkedIn, Google+ and Instagram profiles all from one place. Enable link analysis with our Bit.ly integration and completely understand the effectiveness of your content.
We've worked hard to make publishing easy so that you can focus on what really matters: awesome content.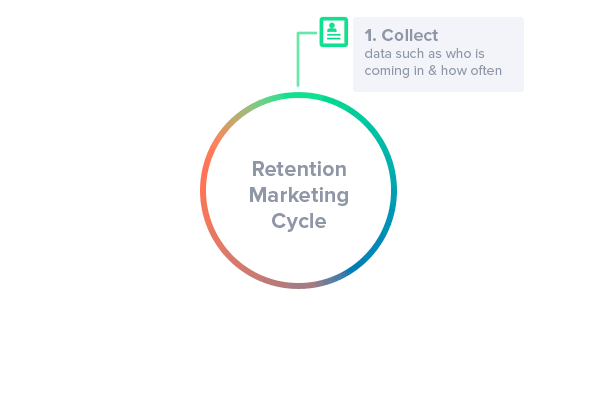 Retention Management Tools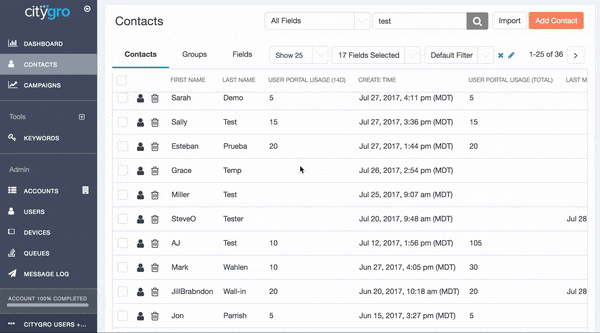 Gather customer insights and optimize campaigns.
CityGro's easy-to-navigate Management Portal provides in-depth analytics, from loyalty program engagement to contact opt-in rate.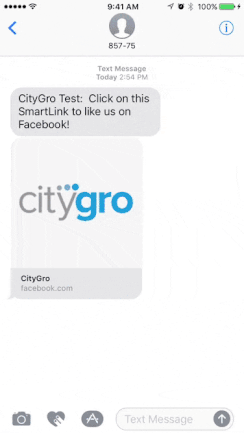 Get engagement data with CityGro Smartlinks
CityGro tracks clicks so you know where customers are clicking. Smart? We think so. That's why we call them SmartLinks.
Want to see a Smartlink in action? Check this out: https://c-g.co/6yEcJl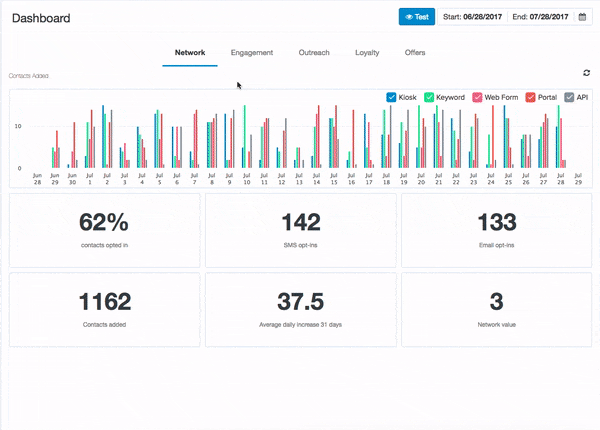 Gather customer insights and optimize campaigns.
CityGro's easy-to-navigate Management Portal provides in-depth analytics, from loyalty program engagement to contact opt-in rate.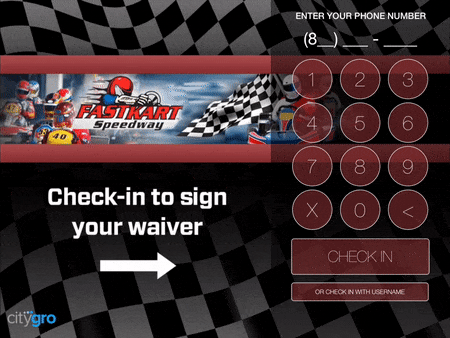 Turn your waivers into a marketing powerhouse with Digital Waivers
The CityGro Digital Waiver doesn't only store signatures, it allows you to use the data you are getting from customers to bring them back more often. Don't let priceless information sit on the shelf, use it to make your business more profitable. See case studies.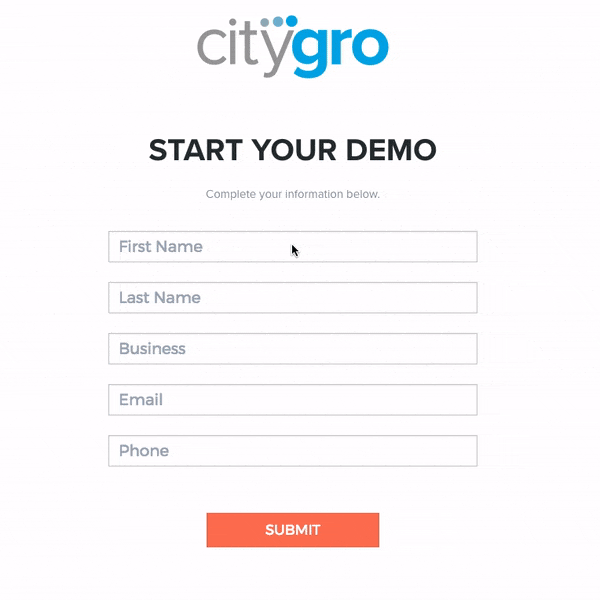 Capture data online with Webforms
Make data collection easy for your customers by embedding Webforms on your site or mobile device. Match the format and fields to your App or tablet to capture the same info across various platforms! That way, customers can fill out and sign forms on the go!
Our CRM boasts message personalization based on any parameter or custom data field you create. Best of all, our Smartlink technology (Think of it as a personalized bitly link for each data record) ensures that conversion analytics are 100% accurate.
To make it even easier to capture data from customers, we offer facebook connect that automatically completes data fields on our webforms.  We also integrate with some of the top software providers and POS Systems in your market.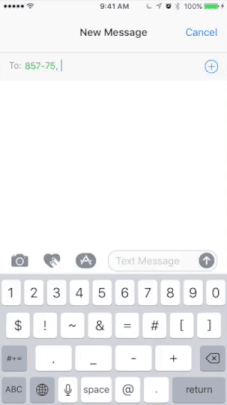 Make it easier than ever for your customers to opt-in to receiving text messages. By simply texting the customizable keyword to our shortcode, they'll gain access to your messages that will bring them back again and again.
Create your keyword to align with your brand and promote it across your various marketing channels. Need help getting started? We offer a design kit that includes professionally designed posters, table tents and more!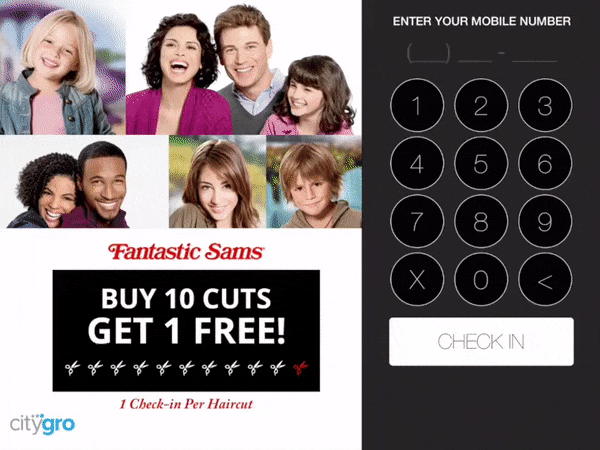 The Digital Punch Cards on the CityGro App for iPad don't only track points, they monitor the behavior of your customers so you know who is coming in and how often. Customers love the simplicity and you'll love the effects.
You can customize your loyalty program to award points based on customer visits or dollar amount spent. Bring customers back with point-based rewards, dollar-based rewards, birthday rewards, rewards for liking you on Facebook and more.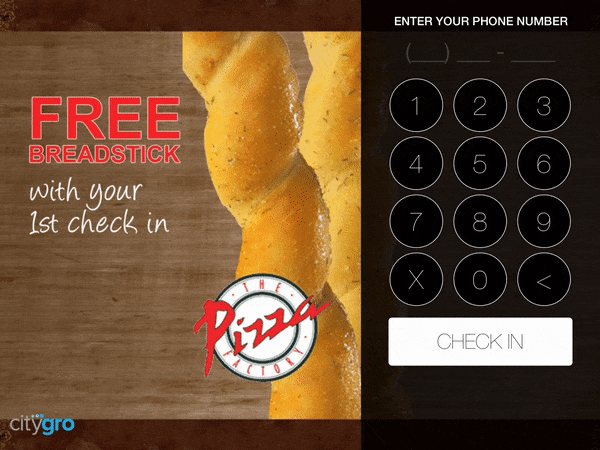 Collect customer data with the CityGro App for iPad & Android
Get the information you want directly from your customers. Customizable data fields enable you to determine what data you collect and how you can view it in your account.
PROTEXT
No Setup Fee
No Contact Limit
250 Free Texts
.035 Per Text
1 SMS Keyword
–
–
–
QUICKGRO
$95 Setup Fee
Sign Up Kiosk
Everything ProText Offers Plus:
.03 Per Text
–
–
–
–
PRO GRO
$495 Setup Fee
Digital Loyalty
Everything QuickGro Offers Plus:
.0275 SMS / .005 Email
AccountPro Assistance
Mobile WebForms
Email Marketing
Marketing Automation
PROPLUS
$995 Set Up Fee
Digital Waivers
Everything ProGro Offers Plus:
.025 SMS / .004 Email
Social Reviews
Multi-Location Management
Shared Loyalty Points
Mulit-Location Discounts